The annual Employee Reception and awards presentation will be livestreamed at
https://youtu.be/LcGxIMY0OQ8
beginning at 4:30 p.m. this evening.

Chanute High School Graduation has been moved to the large gym inside CHS. The ceremony will begin at 2 p.m. North & West building doors will open at 1 p.m.

CHS Journalism students captured their *checks notes* FOURTH STRAIGHT 3A/4A State Championship this weekend. Dynasty Status.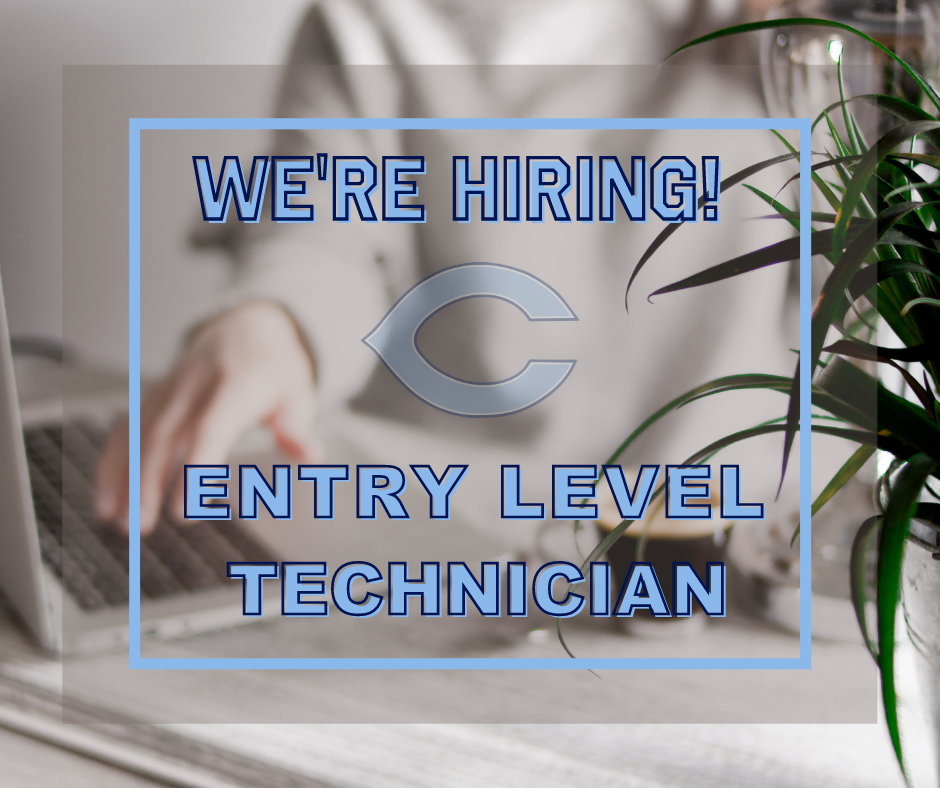 There will be a meeting for students and parents interested in driver's education (interested students, if you're a parent interested in learning to drive we can't help) on Wednesday, 3/30 @ 6 p.m. in the CHS auditorium.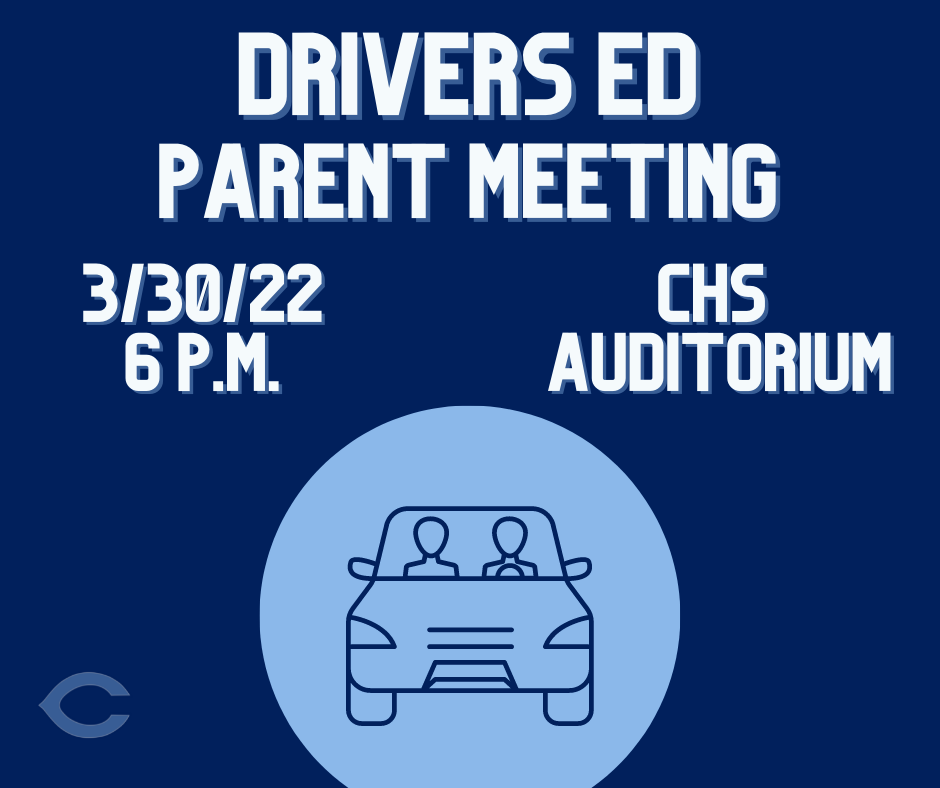 Please be patient as we attempt to resolve phone issues throughout the district. If your call is dropped or you're unable to complete your call we will do our best to contact you. Thank you for understanding.

The Budget and Enrollment Town Hall gathering has moved to the Chanute High School Auditorium tomorrow evening (Tuesday, 2/15) and will still begin at 5:30 p.m.

Vaccine Clinic @ CHS 12/15/21 from 4-6:30 p.m. Print and fill this form
https://5il.co/132xf
to receive a vaccination.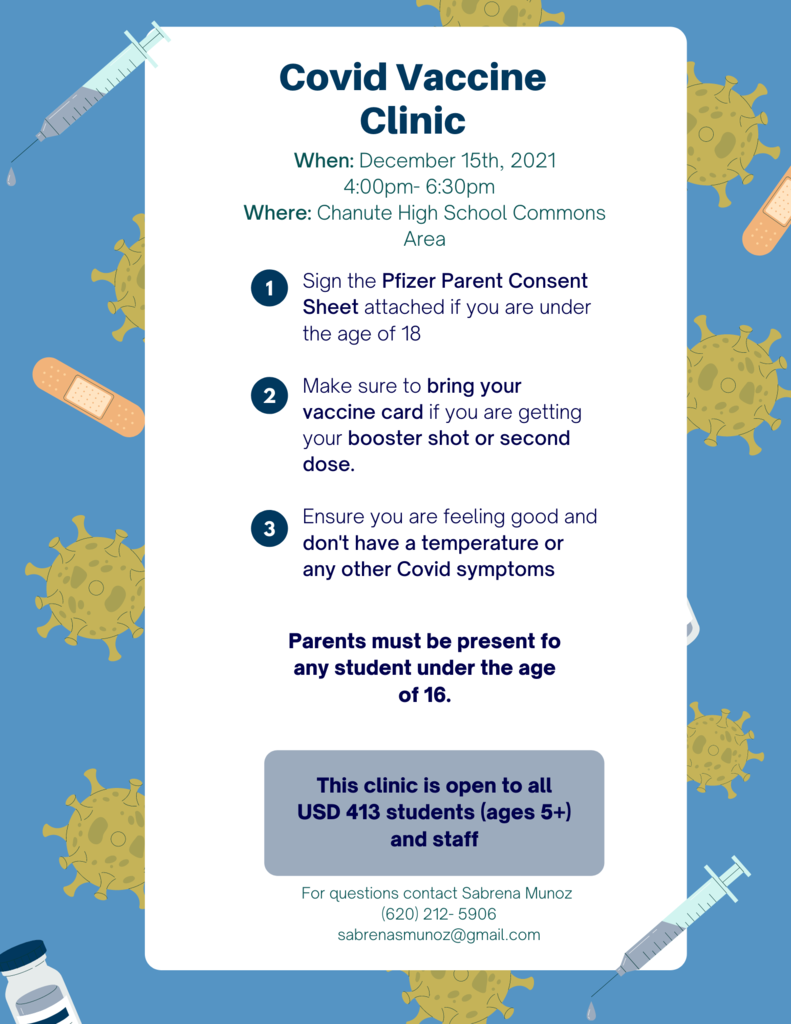 Friday's home Football game is Pink-Out! Wear your pink to support breast cancer awareness.

Second night of conferences are Wednesday, October 13th from 4:30 - 8:00 PM. NO SCHOOL on Friday, October 15th.


CES Parent -Teacher Conferences start tonight at 4 p.m. CHS Parent-Teacher Conferences begin tonight at 4:30 p.m. RMS Parent-Teacher Conferences begin tomorrow at 4 p.m.

Weather/Athletics Updates: CHS Golf @ home 9.30.21--Canceled RMS Girls Tennis @ home 9.30.21--Canceled RMS Football @ Home--On as scheduled RMS Girls Tennis 10.1.21 @ Winfield starts at 12 p.m.

Wednesday, 9.29.21 is an early release day. CHS students are out @ 1 p.m.

CHS Tennis handled business in Parsons. 10 match wins=Tournament Title.


There are three categories for online enrollment which opens 7/26/21 @ 8 a.m. 1. Students who didn't attend a Chanute Public School last year (2020-2021) 2. Students who attended last year but DO NOT have a PowerSchool parent portal. 3. Students who attended last year and DO have a PowerSchool parent portal. Not sure which category you're in? Email
powerschool@usd413.org

CHS Open House takes place from 5:15-6:15 p.m. 8/11 Open House includes a presentation students/parents need to attend at either 5:15 p.m. or 5:45 p.m.

CHS 9th Grade Orientation is 8/11 at 3:30-5 p.m. Orientation begins in the auditorium at CHS.